When Covid-19 first hit the region, John Rauvola, president and CEO of Superfeet Worldwide Inc., got to work to help in the best way he could.
The Ferndale-based company, which manufactures shoe insoles, changed gears and began producing personal protective equipment and ventilators. In April 2020, the company produced 30,000 PPE masks and delivered them to hospitals in the Pacific Northwest.
It was a move that represents Rauvola's "people first" leadership mentality. That has carried through in other ways, like one week of paid "staycation" time for all employee-owners and a retailer relief program to help support local small businesses.
It is for these reasons, among others, that John Rauvola has been named our Middle Market Community Leader of the Year.
Puget Sound Business Journal's Middle Market Fast 50 List and special editorial section recognizes the region's 50 fastest-growing middle-market companies. Our middle market honorees are a small group of deserving executives recognized for their leadership, whether their companies have made the List or not.
To be considered as a middle market honoree, these individuals had to have led a company, public or private, that brings in a total revenue between $25 million and $1 billion.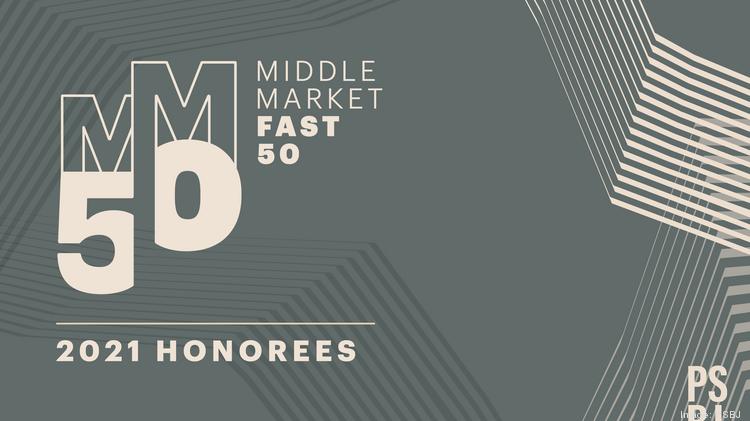 Our honorees will also be recognized at a private virtual event on Thursday, June 24.
The Middle Market Fast 50 list was created in 2019 to recognize those companies that may fly under the radar but are often economic powerhouses for the region. A 2017 Dun & Bradstreet middle market report shows that mid-market companies make up about 1% of companies in the country, but employ nearly 30% of the nation's workers and make up nearly a quarter of revenue.